RE-LEVELLING
-
SLAB ON GRADE
-
FOUNDATION REPLACEMENT
We also do Retaining Walls

House Levellers is a Canterbury owned and operated business with a total understanding of local building construction techniques.
The company specialises in the re-levelling of modern or older style houses and commercial structures including re-piling, foundation replacement, underpinning, re levelling of slab on grade dwelling and void filling.
Our hydraulic lifting system along with our great team of experienced staff allows our company to provide an effective and proficient service. From the initial formation of a realistic repair strategy and consent requirements through to a completed and insurable asset.
We have over 30 years of construction experience are licensed building practitioners and have knowledge from residential alterations to commercial structures. This allows our company to offer practical solutions from the smallest of re-levelling projects through to those requiring a more technical approach.
We can provide engineers producer statements for consent or consent exemption requirements to get your asset back to an insurable standard.
We are a Site Safe member placing a high focus on our staff's health and safety.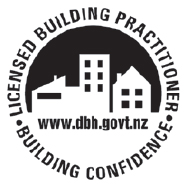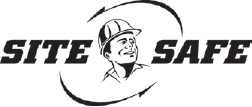 Foundation replacement
Due to the devastating earthquakes in Christchurch many of the older homes have had severe damage to the existing rubble foundations. These have left many dwellings requiring either partial or full foundation replacement. Is this the situation with your home? If so give us a call to discuss. Unless the land beneath your home requires remediation then these foundations can be replaced without the need to "high lift" your home. This saving on unnecessary cost and damage to your asset.

Click here to see a sample of Foundation Replacement Projects
MECHANICAL LIFT
OF SLAB ON GRADE
Own a more modern home with a concrete floor? "Slab on grade levelling" is the term given for re-levelling the concrete floor of your home. House levellers uses a mechanical lifting system that has been used by the original company for over 20 years. This along with the development of our void filling grout pump and slab lifters allow House levellers to complete any levelling required to concrete slabbed dwellings.

Click here to see a sample of Slab On Grade Lifting projects
MECHANICAL LIFT
WITH 'JACK & PACK"
A term not so popular through bad media representation and contractor completion. The re-levelling of timber floors by packing off of the original piles if completed correctly is an affordable method of re-levelling timber flooring. Many older dwellings have either rock piles or old tins filled with concrete. As there is no building code to cover these House levellers will only replace them to the current building code unless specifically instructed to do otherwise.

Click here to see a sample of 'Jack and Pack'
Purchased an as is home? Or been cash settled? If so then give us a call to help you
get your home back to the asset you know it can be.